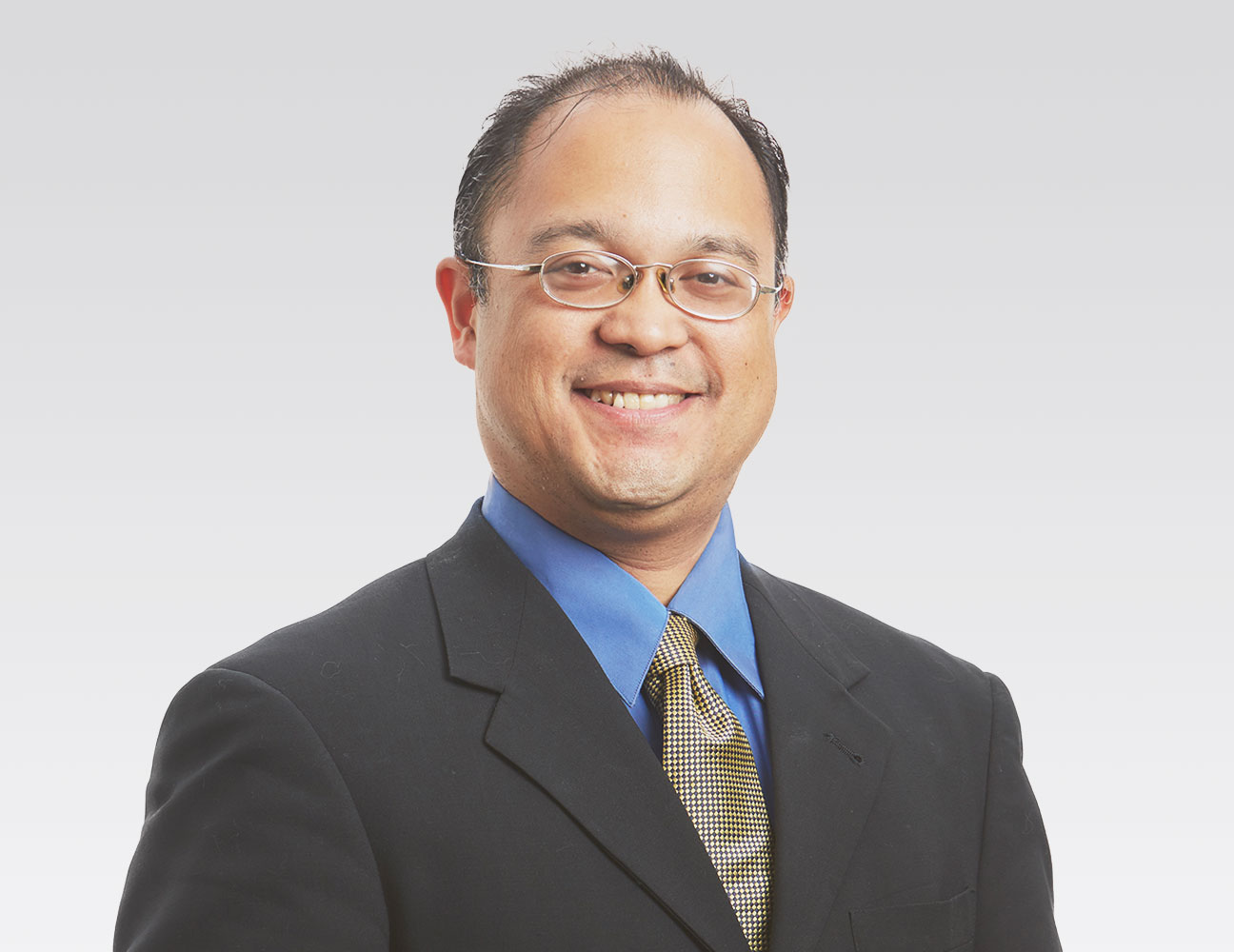 Of Counsel / Honolulu
Daniel J. Padilla
T

808.523.2523

F

808.523.0842

E
Daniel Padilla is Of Counsel in the firm's Honolulu office, whose practice focuses primarily on Banking & Finance. Daniel's other professional interests include Labor & Employment, as well as Real Estate Development. Daniel received his J.D. from the University of Hawai`i, William S. Richardson School of Law, where, in addition to his studies, he conducted legal research and designed curriculum for the school's Legal Writing Program. Prior to joining the firm, he served as an Extern for The Honorable Richard W. Pollack of the Hawai`i Supreme Court. As a law student, Daniel developed the law curriculum for Hawai`i's Forensic Medical Examiners Certification Program, drafted legal memoranda for the Hawai`i State Board of Education, and examined legal issues related to the rights of Native Hawaiians and the administration of the Hawaiian Homelands for the U.S. Department of the Interior. Before law school, Daniel enjoyed a long and successful career in the music industry. He performed as a member of the Honolulu Symphony for nearly a decade, served as Director of Orchestras at the University Laboratory School, and taught as a Lecturer at Chaminade University.
Title Issues: Coordinated the transfer of a time-share property from the client to ex-wife pursuant to a divorce decree where many of the original title and conveyance documents were missing and/or incorrectly filed due to the bankruptcy of the original developer. Provided legal research and analysis to a real estate developer on the island of Kaui in regards to the scope of the withdrawal rights retained by the Department of Hawaiian Home Lands ("DHHL") pursuant to a lease between DHHL and the developer. Regularly review conveyance documents on behalf of credit unions and similar clients.
Planning & Permitting Issues: Assisted with the drafting of a land use boundary amendment petition on behalf of a real estate developer on the island of Maui. Provided legal research and analysis to utility company in regards to whether the proposed operation of new equipment on existing facilities triggers HRS Chapter 343 review. Provided legal research and analysis for real estate developer on the island of Hawaii regarding whether the Cultural Impact Assessment, Archaeological Survey, and Traffic Impact Analysis Report prepared on the developer's behalf satisfied the requirements of a future SMA Permit Use Application.

Consumer Credit Issues: Assisted a mainland credit financing services company in responding to a subpoena issued by the State of Hawaii, Office of Consumer Protection. Provided legal research and analysis to financial services company in regards to possible violations of the Truth in Lending Act, Hawaii's Door-to-Door Sales Act, Hawaii's Usury law, and the law governing Unfair & Deceptive Acts and Practices.

Financial Institutions/Credit Unions: Provided legal research and analysis for Hawaii financial institution regarding the pledging of assets, derivatives, and swap transactions. Reviewed proposed loan forms of a local federal credit union for compliance with the new requirements under the combined TILA/RESPA rules. Reviewed third-party vendor contracts for local federal credit union for compliance with state/federal law as well as other contractual issues. Drafted an Opinion Memorandum for client seeking to obtain a VA mortgage.

EEOC & Civil Rights: Assisted a local medical practice in the settlement of a charge of discrimination filed with the Hawaii Civil Rights Commission ("HCRC"). Assisted in the drafting of a Response to a disability discrimination claim filed with the HCRC against a Hawaii resort by a disgruntled former employee.
General Employment: Regularly provide legal research and analysis for both Hawaii and Mainland employers in regards to Hawaii Wage & Hour law.
Distinctions
Selected by attorney peers for inclusion in The Best Lawyers in America: Ones to Watch 2023 for Banking and Finance Law, Financial Services Regulation Law, Real Estate Law, Tax Law, and Trust and Estates Law; previously listed in 2021

Law School Achievement Scholarship, University of Hawai`i
Augusto Camara III Memorial Scholarship, University of Hawai`i
Manoa Opportunity Grant, University of Hawai`i
David Smith Memorial Scholarship, Yale University
School of Music Scholarship, Northwestern University
H&I Gordon Memorial Fellowship, Tanglewood Music Center
Affiliations
Hawaii State Bar Association
Board Member, Hawaii Filipino Lawyers Association
Board Member, Attorneys & Judges Assistance Program, Supreme Court, State of Hawaii

Musicians' Association of Hawaii, AFM Local 677