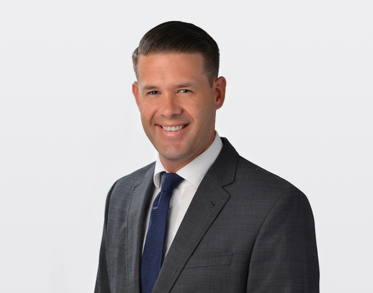 Partner / Honolulu
Derek B. Simon
T

808.523.2589

F

808.523.0842

E
Derek B. Simon is a Partner in the firm's Honolulu office and a member of its Real Estate and Project Development Practice Group.  His practice focuses primarily on land use, real property, and administrative law. Derek received his J.D., magna cum laude, from the University of Hawaii, William S. Richardson School of Law, and B.A. in Sociology from the University of California, Santa Barbara. 
While attending Richardson, Derek spent two years working as a research assistant to Professor David L. Callies, Benjamin A. Kudo Professor of Law, focusing on real property, land use, and state and local government issues in Hawai'i and throughout the mainland.  He also served as a legal extern for the Honorable J. Michael Seabright of the United States District Court, District of Hawaiʻi, and the Honorable Michael D. Wilson of the Supreme Court of Hawaiʻi.  Derek was also a two-time oralist on Richardson's Philip C. Jessup International Law Moot Court team, including the 2015 Pacific Regional Championship team.

At Richardson, Derek received CALI Excellence for the Future Awards in Contracts II, Real Property II, Second-Year Seminar, Land Use Management and Control, and Administrative Law.  Derek's Second-Year Seminar paper−Third Time's a Harm?−analyzed the future of disparate impact claims under the Fair Housing Act in anticipation of the United States Supreme Court's decision in Texas Department of Housing and Community Affairs v. The Inclusive Communities Project, Inc.  The 47-page scholarly research paper earned the HSBA Real Property and Financial Services Section Award and the C. Jepson Garland Memorial Scholarship Award. Derek's paper was also published in the September 2016 edition of Ka Nu Hou, the Newsletter for the HSBA Real Property and Financial Services Section.

Distinctions
​Selected by attorney peers for inclusion in Best Lawyers in America: Ones to Watch 2023 for Administrative/Regulatory Law, Land Use and Zoning Law, and Real Estate Law; previously listed in 2021

Selected for inclusion in 2023 Hawaii Super Lawyers Rising Stars for Real Estate

Cali Excellence for the Future Awards:  Contracts II, Real Property II, Second-Year Seminar, Land Use Management and Control, and Administrative Law
HSBA Real Property and Financial Services Section Award (Second-Year Seminar)
C. Jepson Garland Memorial Scholarship Award (Second-Year Seminar) Starn O'Toole Marcus & Fisher Scholarship
Affiliations
​Hawaii State Bar Association
American Society of International Law
Publications
David L. Callies & Derek B. Simon, Fair​ Housing, Discrimination and Inclusionary Zoning, 4:1 J. Int'l & Comp. L. 39 (2017)
David L. Callies & Derek B. Simon, Fair Housing and Discrimination After Inclusive Communities, 40:9 Zoning & Plan. L. Rep. 1 (2017)
Third Time's a Harm?, Ka Nu Hou, The Newsletter of the Real Property & Financial Services Section of the  Hawaiʻi State Bar Association