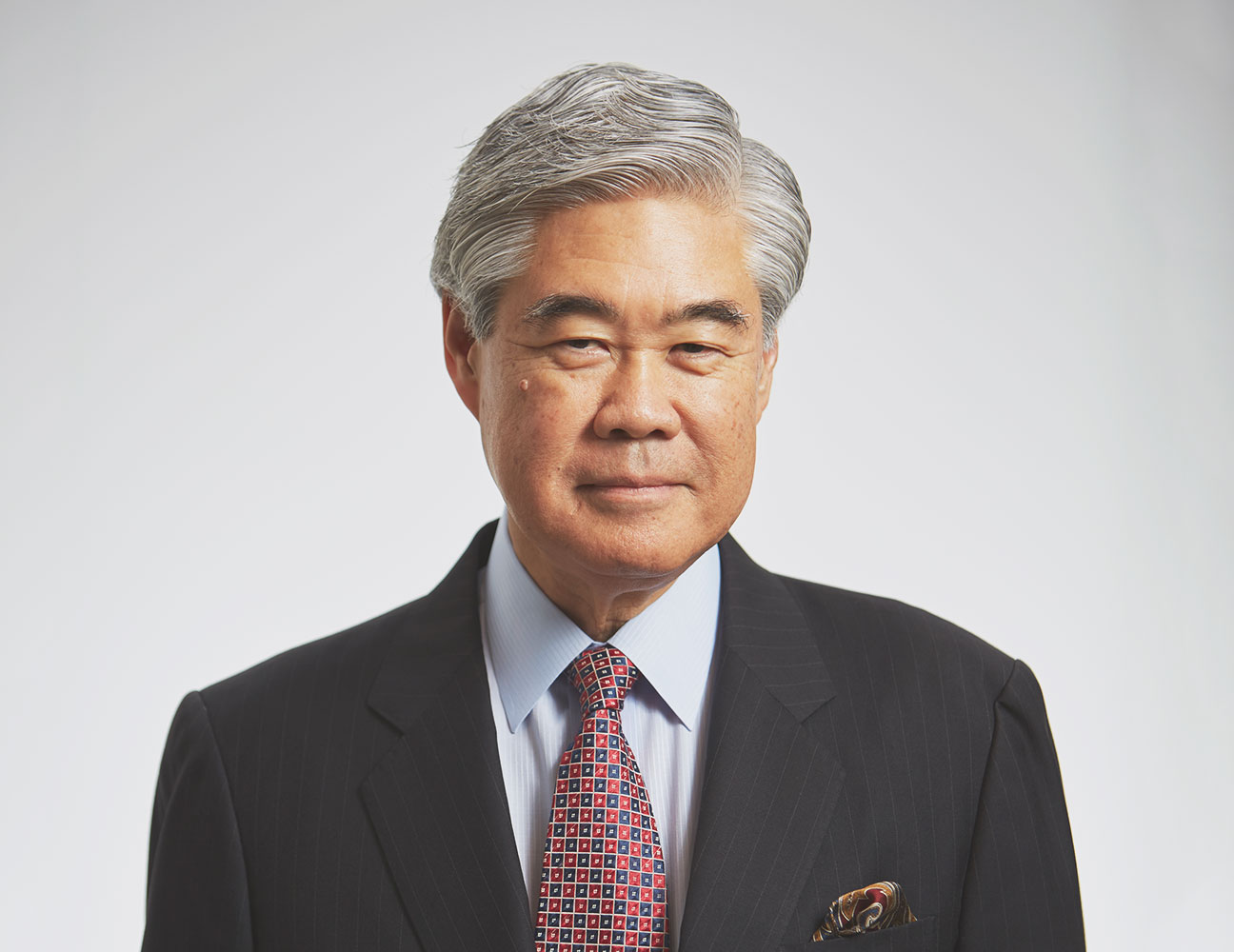 Partner / Honolulu
Gerald A. Sumida
T

808.523.2528

F

808.523.0842

E

Gerald Sumida is a Partner in Carlsmith Ball LLP's Honolulu office and a member of the firm's Business, Corporate & Finance practice group.  He concentrates on business structuring and operations, including corporate, limited liability company, joint venture and partnership matters; business acquisitions; sales and mergers; securities law; start-up company and venture capital financing; administrative and public utilities law; energy law, including energy project development and project finance; antitrust and trade regulation law; federal, state and county legislative and administrative matters; and international legal matters.
Mr. Sumida rejoined Carlsmith Ball LLP after serving from October 1999 to December 2002 as the General Counsel of the Asian Development Bank, a multilateral development bank established in 1966 to promote the economic and social development of the Asian and Pacific Region (ADB). ADB, based in Manila, Philippines, currently has 67 member countries, and provides development assistance to over 40 countries in this region. He led a group of 28 international lawyers, drawn from 25 countries, who handle ADB's international legal, financing, lending, borrowing, investment and development work, as well as ADB's institutional matters, and undertake their own law and policy reform projects in various countries, and he advised ADB's senior management and board of directors.
Mr. Sumida is listed in Chambers USA: America's Leading Lawyers for Business 2023 for Corporate/ Commercial law. Chambers said: "Gerald Sumida's practice features experience across a range of business and administrative law matters. His expertise includes transactions arising from the energy industry. He is very knowledgeable and has a great deal of experience in  matters before the PUC." 
Mr. Sumida was named Best Lawyers in America 2022 "Lawyer of the Year" - Corporate Governance Law. He is also listed in Best Lawyers in America 2023 for Business Organizations  (including LLCs and Partnerships), Corporate Governance Law, Corporate Law, Energy Law, and Energy Regulatory Law Securities/Capital Markets Law, and has been listed for these areas since 2010. In 2009, he was elected to  the position of Secretary-General of the Inter-Pacific Bar Association, an international  association of more than 1,600 business and commercial lawyers focused on legal  developments and regional legal cooperation in the Asia-Pacific Region.


Represented firms in developing energy, including renewable energy projects and facilities that sell power to electric utilities, including structuring organizational arrangements, negotiating power purchase arrangements, completing site acquisition, undertaking permitting and land use matters, negotiating financing, including project finance arrangements, engaging in public utilities commission proceedings relating to energy projects. Clients include Kalaeloa Partners (cogeneration), Puna Geothermal Venture (geothermal), First Wind (wind), Sea Solar International (OTEC), Oceanlinx (wave energy), and other solar photovoltaic, energy service, waste-to-energy and clean technology firms.

Represented clients in forming ownership and operational structures to undertake specific business activities in commercial, real estate and other development. Assisted clients with matters in renewable energy and clean technology, agricultural, technology and other areas. Represented clients in structuring, forming and advising nonprofit organizations; in establishing the legislative and organizational basis for a public corporation to administer the East-West Center, a national educational institution. Represented start-up firms, including structuring and negotiating seed and venture capital financing arrangements.

Counseled primarily corporations in federal and state antitrust and trade regulation matters. Included counseling regarding proposed stock and asset acquisitions, corporate mergers and joint ventures, conducting antitrust compliance programs, and assisting in federal and state antitrust litigation. Represented a Hawai'i firm in a nationwide class action litigation involving almost all U.S. cement and ready mix companies. The litigation was ultimately successfully settled in the defendants' favor.

Represented clients in stock and asset sales and purchases and in mergers, including structuring the transaction, negotiating the transaction and preparing required documentation, structuring and negotiating financing arrangements, preparing and coordinating filing of all required federal and state notifications, and handling various post-closing matters.

Represented corporations and limited partnerships in undertaking primarily private offerings of securities under SEC Regulation D, including structuring the securities offering, preparing all required offering memoranda and related documents, preparing and filing state and federal applications and notifications, and conducting post-offering work. Represented a health care organization in conducting a State of Hawai'i public registration of corporate securities and various limited partnerships in private placements of securities, including Hawai'i's first research and development limited partnership offering.

Represented the State in energy-related matters, including preparing preliminary and subsequent comprehensive analyses on the legal, financial and institutional aspects of developing a 150-mile undersea electric transmission cable to deliver power from the island of Hawai'i to Oahu. Represented various State agencies and quasi-public corporations on venture capital financing and high technology matters.

Represented clients in state, federal and foreign intellectual property matters. His experience includes advising on U.S. and foreign copyright trademark, service mark registrations, preparing applications for and obtaining U.S. copyright and trademark and service registrations, preparing documentation for international licensing arrangements for U.S. trademarks, and assisting in trademark and copyright infringement litigation.

Distinctions
Selected by attorney peers for inclusion in The Best Lawyers in America 2023 for Business Organizations (including LLCs and Partnerships), Corporate Governance Law, Corporate Law, Energy Law, Energy Regulatory Law Securities/Capital Markets Law; listed since 2010

Listed in Chambers USA: American Leading Lawyers for Business 2023 for Corporate/Commercial Law

Named as Best Lawyers in America 2022 "Lawyer of the Year" - Corporate Governance Law

Named Best Lawyers 2018 "Lawyer of the Year" - Energy Law

Who's Who in America

Who's Who in the World
Who's who in American Law
General Counsel, Asian Development Bank, Manila
Recipient (with others), Chief Justice Hilario J. Davide, Jr., Judicial Reform Award, Philippine Supreme Court
Sponsored Visitor, Government of Hong Kong SAR
Participant, U.S. Secretary of Defense Joint Civilian Orientation Conference
Recipient, Chairman's Cup, American Red Cross - Hawaii State Chapter
Paul S. Bachman Award, Pacific and Asian Affairs Council of Hawaii
Research Associate, Center of International Studies, Princeton University
Phi Beta Kappa

Affiliations
Hawaii State Bar Association
Inter-Pacific Bar Association - Secretary General (2009-2011)
Hawaii Clean Energy Initiative - Chair, Chair Emeritus (2011-2013)
Foundation for the Asia Pacific Center for Security Studies - Founder (with others), Director, President (2004 - present)
University of Hawaii Foundation (2004-2009)
American National Red Cross - Board of Governors (1994-2000), Board of Governors, Hawaii State Chapter (1983 - present)
Chamber of Commerce of Hawaii - Director, Chair of the Board (1997-1998)
Hawaii Pacific Export Council - Director (2003 - present)
Pacific and Asian Affairs Council - Governor, President, Chairman (various since 1982)

Publications
"The Role of the Judiciary: Improving the Investigation and Prosecution of Bribery – Conditions for Effective Reform", Asian Development Bank/Organisation for Economic Co-Operation and Development, in Taking Action Against Corruption in Asia and the Pacific (Asian Development Bank, 2002), pp. 127-139.
"Antitrust Law in the Health Care Field" in National Business Institute, Inc., Hawaii Health Care Law Update (Eau Claire, Wis., 1989)
"Legal, Institutional and Financial Aspects of an Inter-Island Electrical Transmission Cable," Geothermics, Vol. l5, No. 4 (1986), pp. 527-537 (with Alan L. Hills)
Alternative Approaches to the Legal, Institutional and Financial Aspects of Developing an Inter-Island Electrical Transmission Cable System (Honolulu: Department of Planning and Economic Development, State of Hawaii, April 1986) [Principal Author]
Preliminary Analysis: Legal, Institutional and Financial Aspects of an Inter-Island Electrical Transmission Cable (Honolulu: Department of Planning and Economic Development, State of Hawaii, April 1984) [Principal Author]
"Transnational Movements and Economic Structures," in C.E. Black and R.A. Falk, eds., The Future of the International Legal Order, Vol. IV: The Structure of the International Environment (Princeton: Princeton University Press, 1972), pp. 524-568
"The Right of Revolution: Implications for International Law and World Order," C.A. Barker, ed., Law and Power: American Dilemma in World Affairs (Baltimore: Johns Hopkins Press, 1971), pp. 130-167