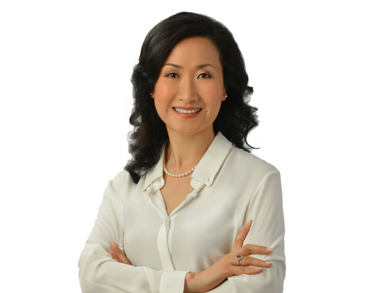 Partner & Chair of Greater China Practice Group / Honolulu
Kai Wang
T

808.523.2573

F

808.523.0842

E
Kai Wang is a Partner of the firm's Transactional Practice Group based in the Honolulu office. She is also the Chair of the firm's Greater China Practice Group. Kai's practice focuses on the areas of real estate, land use, hospitality, foreign investment into real estate in Hawaii.
She first joined the firm as an associate in 1999 and became a partner in 2006. Prior to rejoining the firm, Kai was Vice President, Legal, Greater China, for Starwood Hotels & Resorts for nearly three years. In that capacity, she oversaw all legal affairs within the Greater China region, namely mainland China, Hong Kong, Macau and Taiwan, with a portfolio of more than 320 hotels both in operation and in the pipeline.
Before joining Starwood, Kai was the head of DLA Piper's Beijing real estate team. She also worked in Hong Kong as a special counsel of Baker & McKenzie's property practice group. She advised U.S., Europe and Asia-based clients on a wide range of real estate related matters, including negotiations and documentations for the acquisition (both equity and assets onshore and offshore), development, construction, management, and sale of hotels, shopping centers, and industrial and other commercial properties. She advised on inbound and outbound investment projects for both international and Chinese companies.
Kai is listed as a mediator on the Panel of Neutrals maintained by Dispute Prevention & Resolution Inc. in Hawaii. Kai has served as an arbitrator on the Beijing Arbitration Commission's Panel of Arbitrators since 2020.


Assisted major property owners and developers in the acquisition, development, management or sale of  commercial properties in Hawaii.  Advised overseas clients on a wide range of legal matters including real estate acquisitions, development, construction, financing, commercial leasing, operations, sales and dispute resolution.  Advised U.S. companies on legal matters relating to doing business in China.
REAL ESTATE ACQUISITIONS & SALES - Represented major private landowners and developers in Hawaii and from North America and Japan in multi-million dollar acquisitions and sales of commercial properties, including hotels. Assisted with the sale of Hawaii's largest industrial park for $115 million.
SHOPPING CENTER DEVELOPMENT & MANAGEMENT - Represented shopping center owners in negotiating development leases and reciprocal easement agreements with the developer and several anchor tenants of the second largest shopping center in Hawaii. Drafted and negotiated tenant leases and assisted with ongoing operations and management of the shopping complex including tenant lease disputes.
LAND USE & ENVIRONMENTAL LAW - Advised real estate developers in land use and entitlement matters including issues involving zoning, public utilities and environmental concerns. Advised landowners in environmental remediation and cost recovery of contaminated property.
CONSTRUCTION PROJECTS - Advised real estte developers in negotiating and drafting of various construction contracts.  Assisted property owners in issues arising from the construction process.
TITLE REVIEW / LAND SURVEYS / CONVEYANCE - Conducted routine title examinations, survey reviews and Conveyancing work. Assisted the owner of one of the largest and oldest ranches in the U.S. and the second largest private land owner in Hawaii with extensive title search in connection with its land development plans.  Prepared loan documents, time-share sales documents, and other conveyance documents.

CROSS-BORDER SALES & EXPORTS - Represented manufacturers and dealers based in the U.S. and Asia in their respective cross-border sales transactions involving exclusive dealership agreement, IP registration, licensing and dispute matters.
WEALTH MANAGEMENT - Advised high net worth individuals with estate planning and wealth management matters.
DISPUTE RESOLUTION - Advised clients in commercial disputes arising from property acquisition, management, leasing, investment and construction matters. Advised lenders and debtors in financially distressed situations.


Represented Starwood Asia Pacific Hotels & Resorts as the regional general counsel in the development and operation of the Starwood hotels in the Greater China region.
HOTEL CONTRACTS - Oversaw management and franchise contract negotiations with major land owners and developers in the Greater China region.
HOTEL DEVELOPMENT/PRE-OPENING MATTERS - Advised Starwood on contract performance matters regarding development milestones, owner's obligation to obtain permits and approvals, disputes in pre-opening, delays in hotel opening and matters regarding technical support.
HOTEL/RESORT OPERATIONAL MATTERS - Handled operational matters ranging from labor and employment, executive compensation package, procurement, vendor and supplier contracts, enforcement of brand standards, consumer affairs, data protection, guest complaints, intellectual property rights protection, e-commerce to sales and marketing initiatives.
OWNER DISPUTES - Handled contractual disputes with major hotel owners on matters concerning management fees, performance test, failure to maintain brand standards, owner restructuring and distressed hotels. Managed pre-arbitration negotiations and arbitration preparation. Acted as the lead negotiator for Starwood in one of the first owner bankruptcy proceedings in China.
OTHERS - Conducted internal investigations at the corporate and property levels.  Advised on ethics and compliance matters. Routinely managed crisis response.  Assisted on anti-trust legal issues in connection with hotel merger transaction.

Represented major real estate investment companies and multi-national corporations in the investment in, and acquisition and management of, commercial properties in Hong Kong and China.
REAL ESTATE RELATED MERGERS & ACQUISITIONS - ​Advised and assisted one of the largest retailers based in the U.K., in relation to the acquisition and development of its various hypermarket and shopping mall projects throughout China, both by way of on-shore or off-shore share purchases or by direct asset acquisitions.
HOTELS & HOSPITALITY - Assisted hotel owners with hotel management agreements, development management agreements and other ancillary documents for various hotel projects in China and advised on regulatory requirements for the projects.
LAND USE & DEVELOPMENT - Advised and assisted major developers, including one of the largest retailers based in the U.K., on the construction of development projects, including in relation to obtaining various planning and construction permits, and negotiating and documenting various ancillary service agreements, such as construction contracts, project management agreements, mall management agreements, design contracts, quantity surveying agreements and supply contracts. Represented an offshore PE fund in its development of a senior housing project in China.
JOINT VENTURES - Assisted a U.S.-based outlet developer in the negotiation and documentation of Sino-foreign joint venture projects in several locations in China. Served as lead counsel in the negotiation and documentation of the formation of a Sino-foreign joint venture for a large European manufacturer and its Chinese partner.
China FDI - Advised and assisted multi-national corporations on their investment into China, including formulating deal structures, setting up representative offices, establishing WFOEs and JVs in China, conducting due diligence, negotiating transaction documents such as licensing agreement, distribution agreement, and joint venture agreement.
OTHERS - Assisted multi-national corporations with negotiation and documentation of commercial leases and distribution agreements in China. Advised developers and property owners in relation to disputes on property management and leasing matters.  Advised foreign property developers on issues relating to property ownership, mortgage, leasing and land use under Chinese law.
Distinctions
Selected by attorney peers and is listed in The Best Lawyers of America 2023 for Corporate Law, and Real Estate Law, listed since 2021
Featured in the inaugural issue of the GC Powerlist – China and Hong Kong 2017 published by The Legal 500 as one of the most influential and innovative general counsels in China and Hong Kong who have been instrumental in the growth of their businesses.
University of Hawaii Law Review, Comments Editor (1998-99) and Member (1997-98).

Affiliations
Hawaii State Bar Association
California State Bar Association
New York State Bar Association (inactive)
The Law Society of Hong Kong (inactive)
Chair, Hawaii Chapter of Harvard Law School Women's Alliance


Publications
Kai Wang, U.S.-Chinese Decoupling Hits Foreign Direct Investment, published on Honolulu Star-Advertiser, October 29, 2022
Co-Author, Finding your Groove in Chinese Dealmaking, published on Law360, January 25, 2018
Kai Wang, China M&A in the protectionist-in-chief era, published on Los Angeles Daily Journal, December 7, 2017
Kai Wang, China's US Interests Are In For A Roller Coaster Ride, published on Law360, October 5 2017
Kai Wang, Navigating the Construction Permitting Process, (published on China Law & Practice, June 2012
Kai Wang, Whatever-ism with Chinese Characteristics: China's Nascent Privatization of Property Rights and Its Political Ramifications, 6 E. Asia L. Rev. 43 (2011)
Co-Author, Comment, When Is an Innovation in Order?: Justice Ruth Ginsburg And Stare Decisis, 20 U. HAW. L. REV. 835 (1998)


Presentations and Interviews
Chinese Outbound Investments and Tourism, Hong Kong Business Association of Hawaii, August 29, 2018, Honolulu, Hawaii
Demystifying Chinese Investment, NAIOP, May 24, 2018, Honolulu, Hawaii
Demystifying Chinese Investment: Opportunities and Challenges for Hawaii – Hawaii Economic Association, February 1, 2018, Honolulu, Hawaii.
Why Chinese investment in America is declining temporarily, and it's not because of a lack of interest, Hawaii News Now, October 31, 2017, Honolulu, Hawaii
Interview: China Supports OBOR Globalization, Tightening Outbound CRE Investments, published on GlobeSt.com, October 23, 2017
China on the World Stage: The Role of General Counsel in Overseas Investment, Panel Session & closing Remarks for Shanghai Summit "One Belt One Road" organized by The Legal 500, September 12, 2017, Shanghai, China 
The China Hawaii Road, Think Tech Hawaii, Law Across the Sea, August 28, 2017, Honolulu, Hawaii
Demystifying Chinese Investment Presentation, August 24, 2017, Honolulu, Hawaii
Win-Win Negotiations, Panel Session for Hawaii Business Leadership Conference, July 27, 2017, Honolulu, Hawaii
China Goes Global Presentation, October 1, 2013, Honolulu, ​Hawaii.
2013 China Industry Market Outlook - Real Estate, The American Chamber of Commerce (China), Real Estate Forum, August 2013, Beijing, China.
China Real Estate: Law and Policy Update, The American Chamber of Commerce (China), Real Estate Forum, August 2012, Beijing, China.
The Key for China's Regulatory Strategy in 2010 is to Stabilize the Property Market, The Wharton School of the University of Pennsylvania, March 2010 (published on Knowledge@Wharton, April 14, 2010), Philadelphia, Pennsylvania.
Languages
​English - Fluent
Mandarin Chinese - Native